As a full-value brand LED service provider, we provide high-quality solutions Decai visual Co., Ltd., at the 2019 Guangzhou International LED Exhibition, a big shine!
In 2019, ISLE (Guangdong International LED Exhibition) will showcase the possibilities and prospects of advertising and LED industry with 100,000 m2 exhibition scale, 7 new exhibition areas and 30+ top industry summits, leading enterprises and businesses to pre-construct future advertising and LED market trends. During the four-day exhibition, the 1800+ brand enterprises from all over the country will bring their cutting-edge technologies and products, and face the surge of 200,000 people from all over the world, and new business opportunities will emerge again!
Today has entered the second day, the exhibition is still crowded, the scene is very popular, very lively.

Xiaobian brings everyone together to experience the lively atmosphere.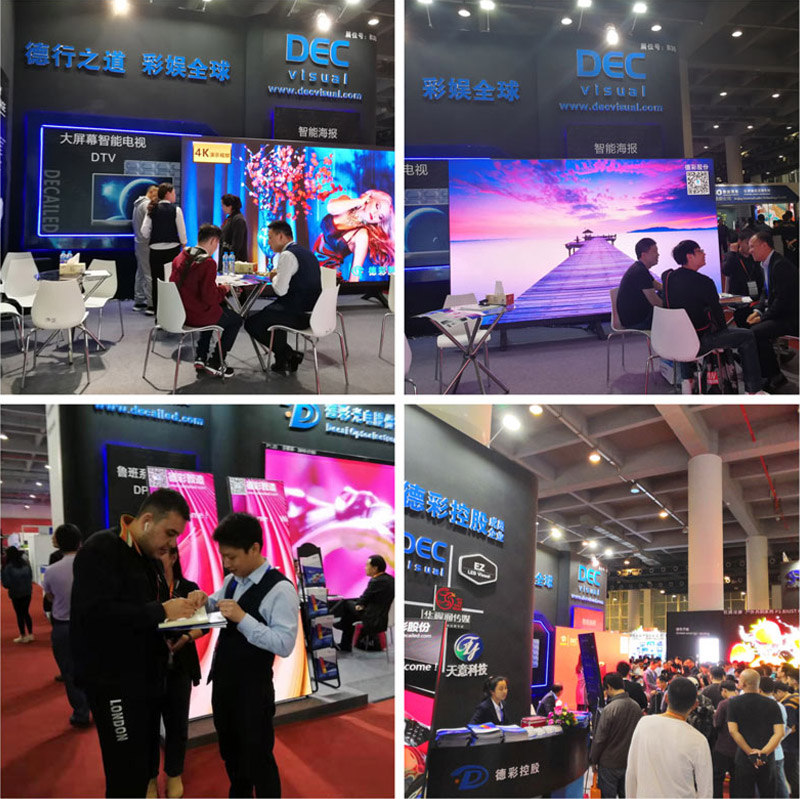 The on-site activities triggered a climax. Decai shares distributed red envelopes for everyone, as well as 20 exquisite prizes on the spot, and 2 super prizes. The popular interaction was HI.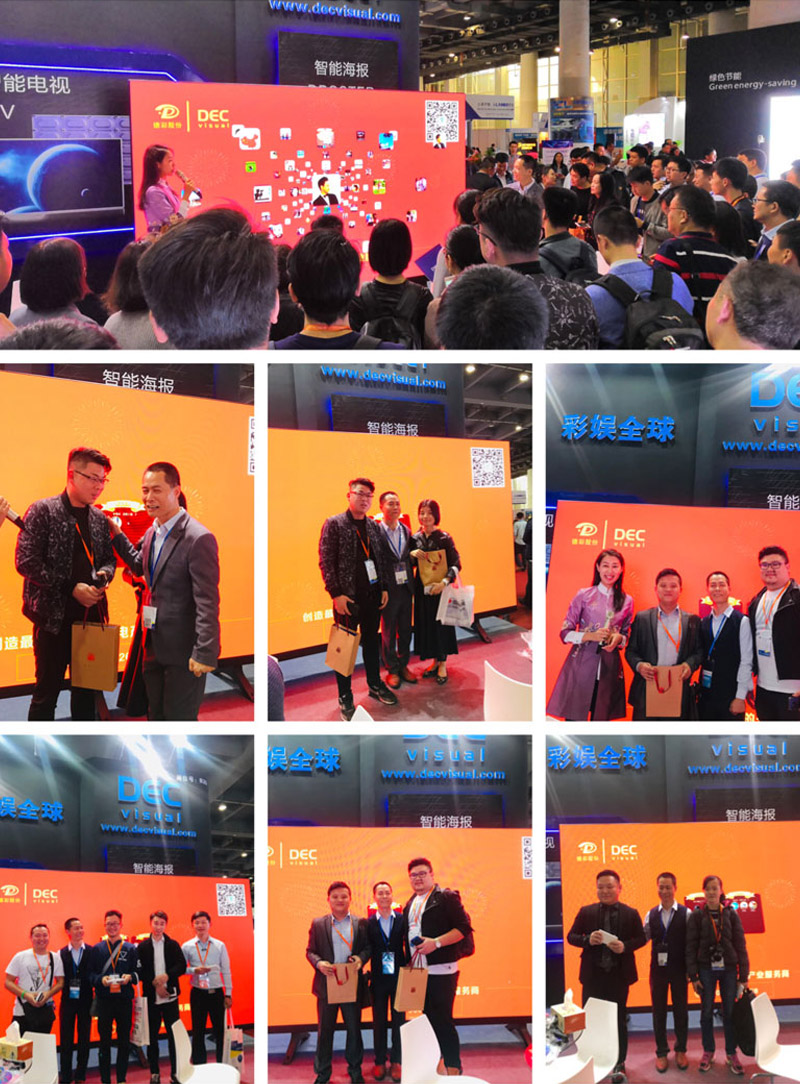 The LED exhibition company will focus on the Luban series small pitch P1.25mm (4k), large-screen smart TV P1.875mm (2k), smart poster 5 P1.875mm, GOB sample box. Bringing you the most advanced product design concepts.