Decai visual helps 2019 15th Shenzhen International LED Exhibition, we are waiting for you at the B10 booth in Hall 8, and grab the red envelope!

On February 21-23, 2019, Shenzhen International LED Exhibition, which is known as the "Wind Vane" event for the global LED industry development, was held in Shenzhen Convention and Exhibition Center. More than 600 companies participated in the exhibition, and audiences from more than 120 countries and regions will gather. A total of industry events are held here.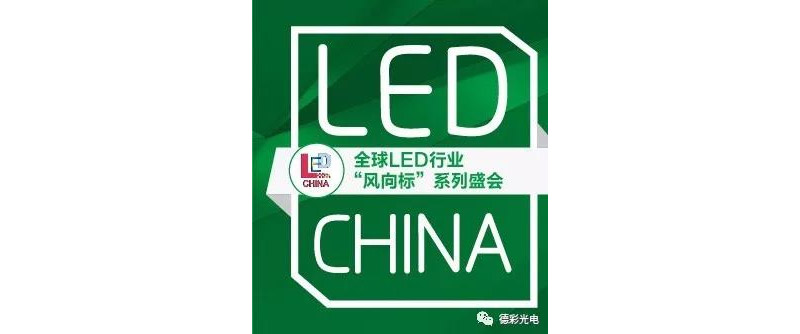 Decai visual Co., Ltd. stood out among the many LED display manufacturers and was selected as the designated supplier of LED poster screens for the exhibition to provide audience-oriented and dynamic poster promotion services for the organizers.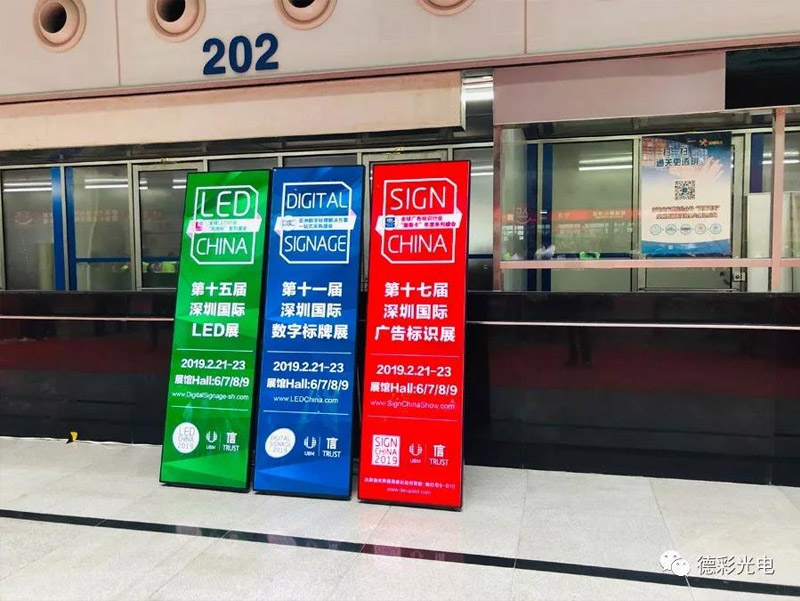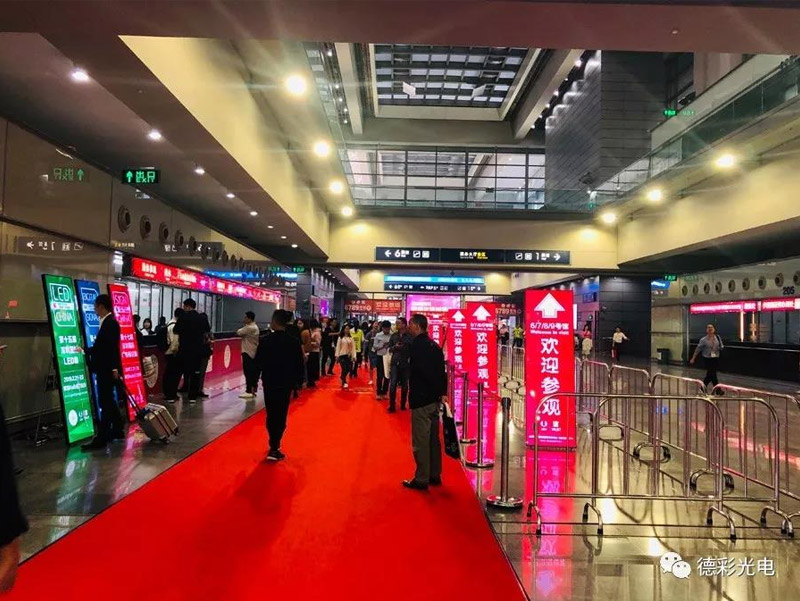 On February 21st, the first day of the opening of the exhibition, Decai visual Co., Ltd booth (8th Hall-B10) was overcrowded, attracting many domestic and foreign industry customers to stop and visit, and became the focus of the whole audience. CCTV CCTV is worthy of China. Important news media organizations quickly captured the focus and conducted in-depth interviews with our booth.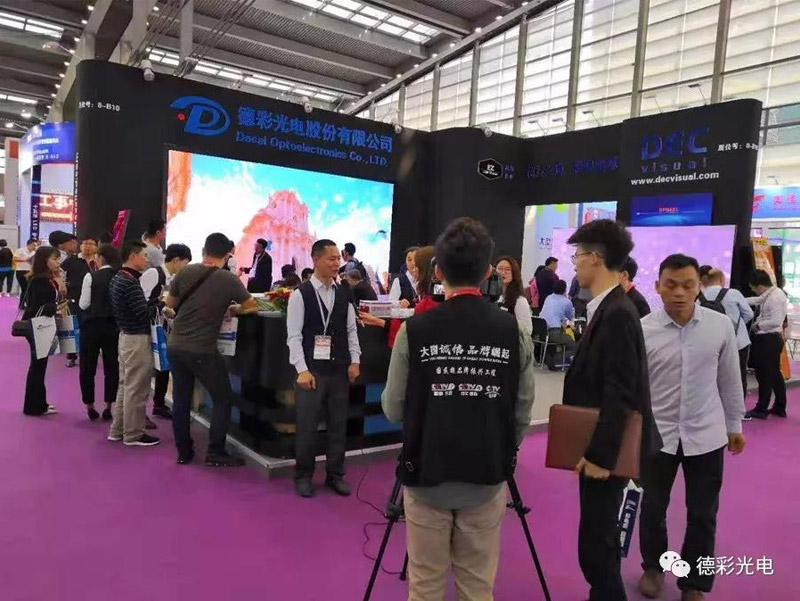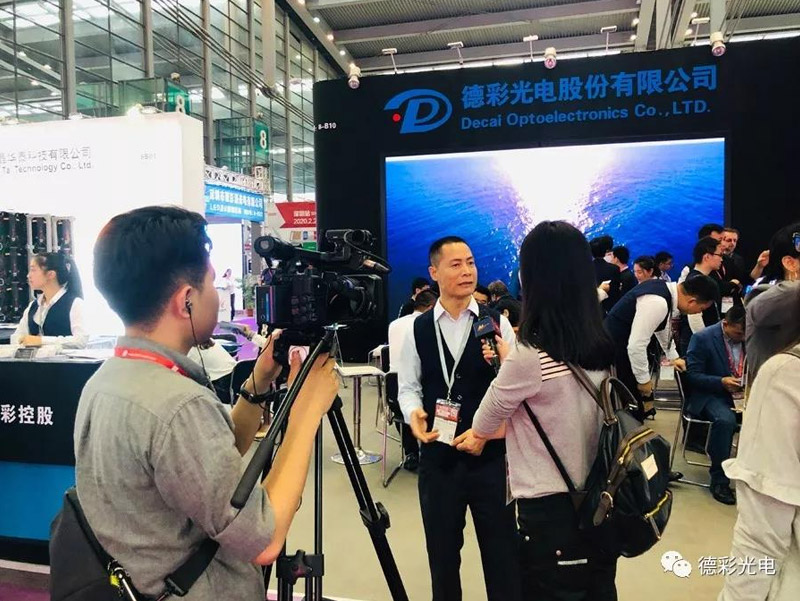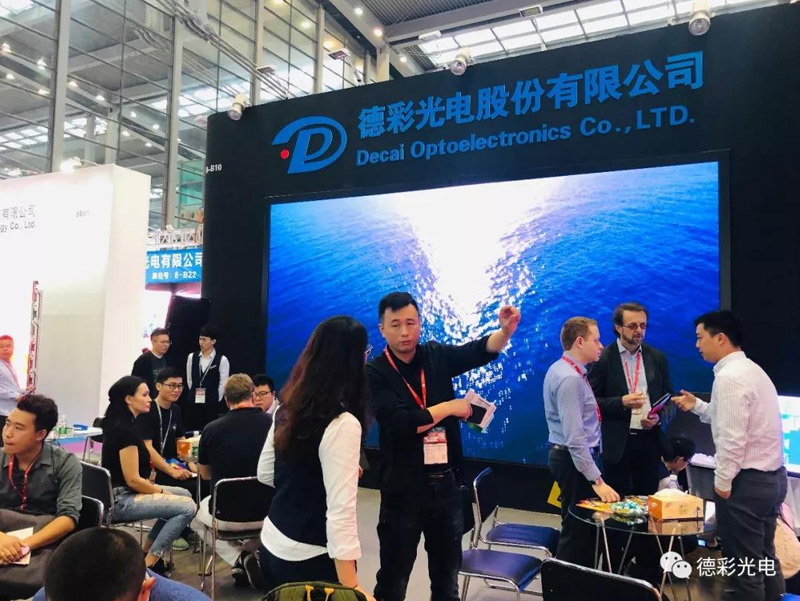 The most noteworthy is the extremely delicate color performance and perfect consistency of the Decai visualLED display series at the exhibition site, which caused the audience to stop the tasting. The on-site staff answered the various questions of the customer with enthusiasm and enthusiasm. The former guests lingered, new customers. Stopping the enthusiasm, coupled with the exciting interactive games on the scene, the organizers had to dispatch special security personnel to maintain order because the audience was full.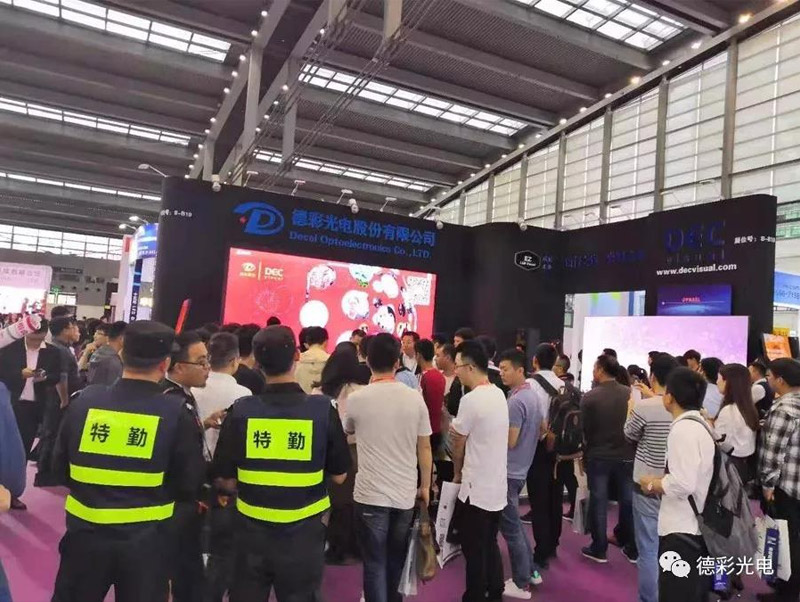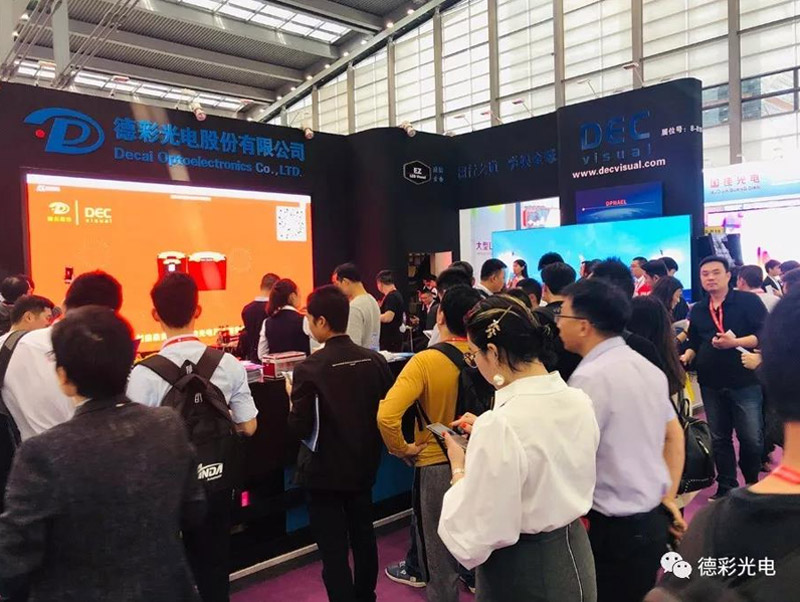 Reminder: On February 22nd and February 23rd, the WeChat rushing red envelope and WeChat sweeping prizes will continue. Please pay attention to Decaic visual WeChat public number participation.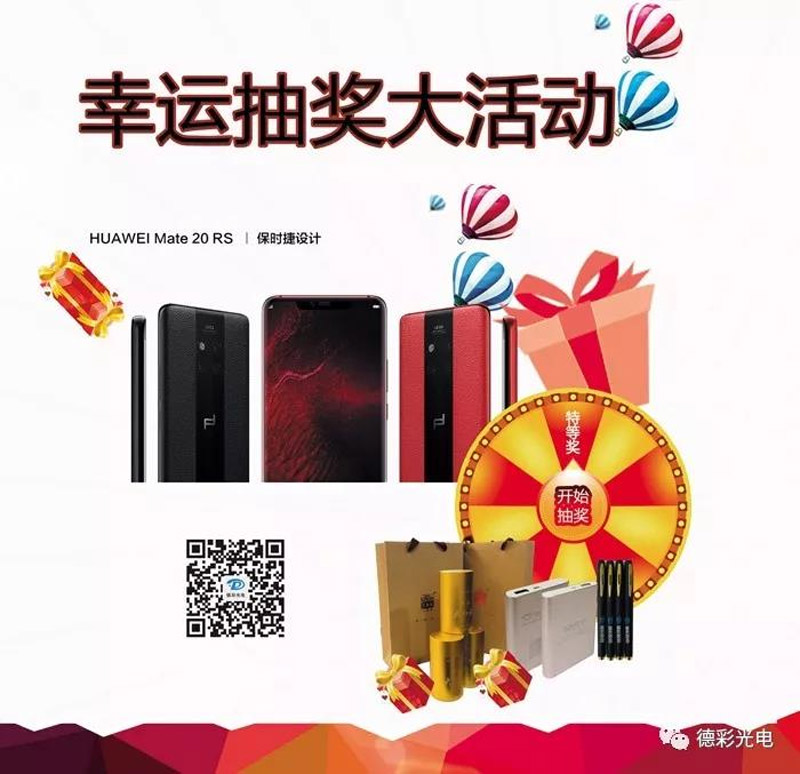 Decai visual Co., Ltd, a high-value brand service provider for LEDs, offers high-quality solutions in this exhibition: Dpanel series P1.25 ultra-high-definition small-pitch LED display, DTV series P1.875 high-definition LED TV And Dposter series P1.875/P2.3 LED poster screen.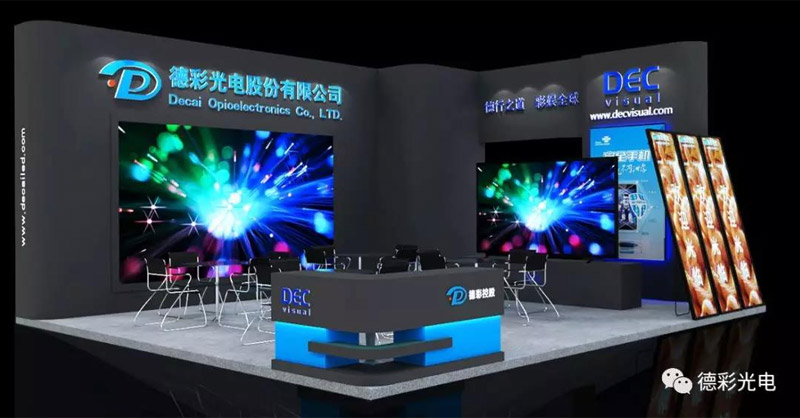 Decai visual Co.,Ltd would like to thank you for your attention and look forward to your visit to our booth (Building 8 - B10). We will be happy to provide you with the best quality products and the most attentive service.