IBC 2019 Netherlands Radio and Television Exhibition is one of the most authoritative professional exhibitions of broadcasting and television equipment in the whole European region. It brings together high-quality global brands. It has strong international influence. As a solution expert for micro-spacing LED display, Decai shares and its DEC Visual will carry a number of small-spacing LED display products to show the latest achievements in the field of display.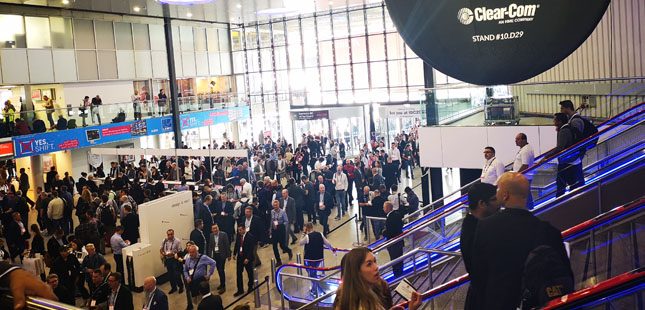 IBC 2019 Small Spacing LED Display with Heavy New Products
As a small-spacing LED display enterprise with technological innovation in the industry, Decai has been increasing its research and development efforts. Based on long-term accumulation of small-spacing LED display technology, we will make major innovations in the application of ultra-small-spacing LED display, common-yin display technology, to light to thin, 2K, 4K, 8K HD display and so on. At the same time, we will take advantage of this to make significant innovations in IBC. Expo 2019 will further expand the overseas market.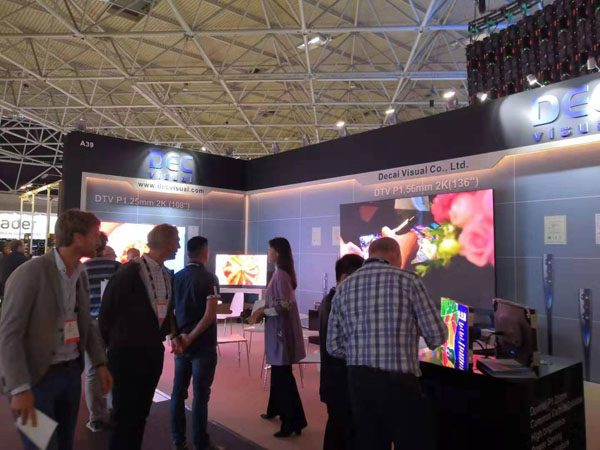 Characteristics of Luban Series Small Spacing LED Products of Decai Stock
Product spacing: P 0.93 mm, P 1.25 mm, P 1.56 mm,
Thickness of product: 38mm
Product weight: 5KG
Standard gold display ratio: 16:9
Ultra-realistic picture, up to 3840Hz refresh rate.
Support adaptive display, multi-screen display, 2K, 4K, 8K HD display.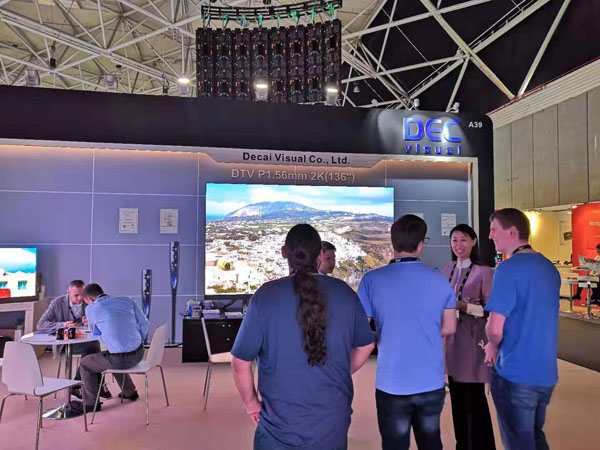 We are with you in Amsterdam, the Netherlands.
Decai has always been committed to the leading technology of small spacing LED display screen to serve more industries and users, to bring better application experience by technological innovation of high-definition display.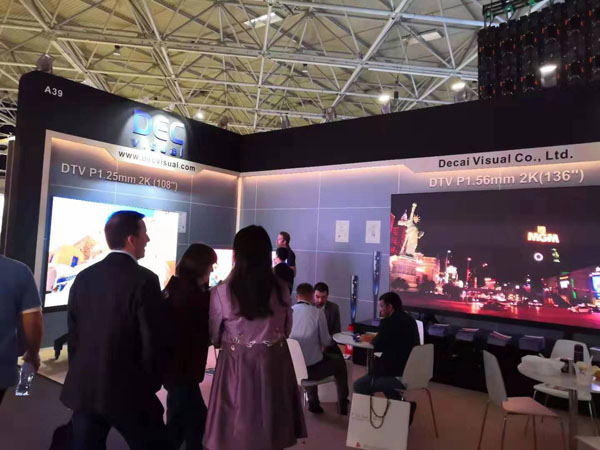 You are welcome to visit the exhibition booth in the Netherlands. We will continue to report on the exhibition. Interested partners at home can also pay attention to our public numbers, get the latest developments of the exhibition and learn about the latest exhibition plan of Decai Stock.
Time: 13-17 September 2019
Venue: Amsterdam, Netherlands
Booth number: 11-A39