In the face of fierce competition in advertising marketing, full enthusiasm and self-confidence have been hit by ruthless reality. More and more shops are becoming overwhelmed by the source of the problem: they cannot effectively attract attention; information propaganda is unable to spread, users go It's just missed; the in-store label is confusing and seriously affects the appearance. Such problems have not been resolved for a long time, and the front door of shops can be used as a front door. The development of smart posters has solved this problem.

Due to the development of the Internet, especially under the stimulation of mobile Internet technology, LED displays are moving towards light to thin. A new generation of LED smart posters, free from the image of traditional advertising machines, easier to control, more personalized content push, more in-depth management of data, and interactive changes, easy to transfer advertising content anytime, anywhere . These feature issues are very suitable for shop owners.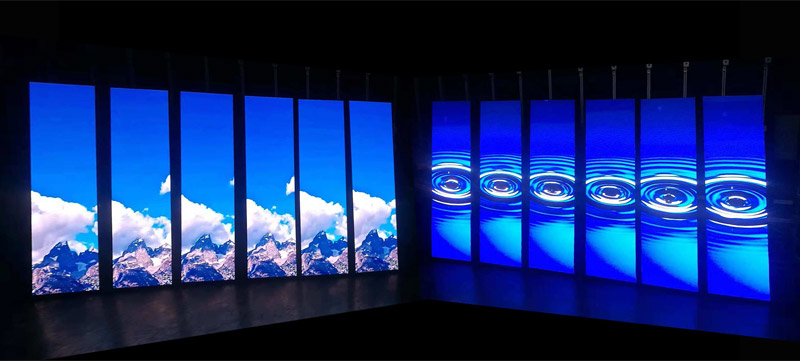 First, users can view information in an intuitive and convenient way. In addition to arranging an advertising machine next to the store door, if the store's promotional information can also be dynamically displayed through smart posters, it must be excellent for enhancing the consumer experience. Inbound users only need to look up and quickly find the purchase target to help users save time.

Second, the dynamic display focuses on the eye. Compared with the traditional door design, roll-up and other modes of communication, the advantages of smart posters are obvious. The content of sound and color is like a form of appearance, so that the store is like a stand-up. If you taste the content and grasp the quality, then attract consumption. The eyeball project must be able to win other neighbors.

Third, interaction brings added value. The mobile internet application has also been added to the smart products. Through the APP, users can connect with the Decolor smart posters and push the pictures, videos and other content on their mobile phones to the advertising machine to realize communication with other users and improve the users. Consumer experience.

Fifth, the template calendar is managed efficiently. Some owners only need to upload the content to the cloud system in advance, the operation is simple and easy to use, and the built-in timing function can arrange the broadcast time of different content in advance, and automatically play it at the point to improve management efficiency.

The application value of smart posters has been vigorously explored, and the prospects of smart poster retail advertising marketing are very good.
Smart poster electronic roll up independent advertising machine mirror screen LED poster screen LED show advertising screen LED mobile advertising screen removable poster screen can be stitched poster screen sharing poster screen wireless operation poster screen WIFI poster screen global controllable poster screen performance poster screen Performance advertising screen remote controllable poster screen LED exhibition screen LED electronic display stand.